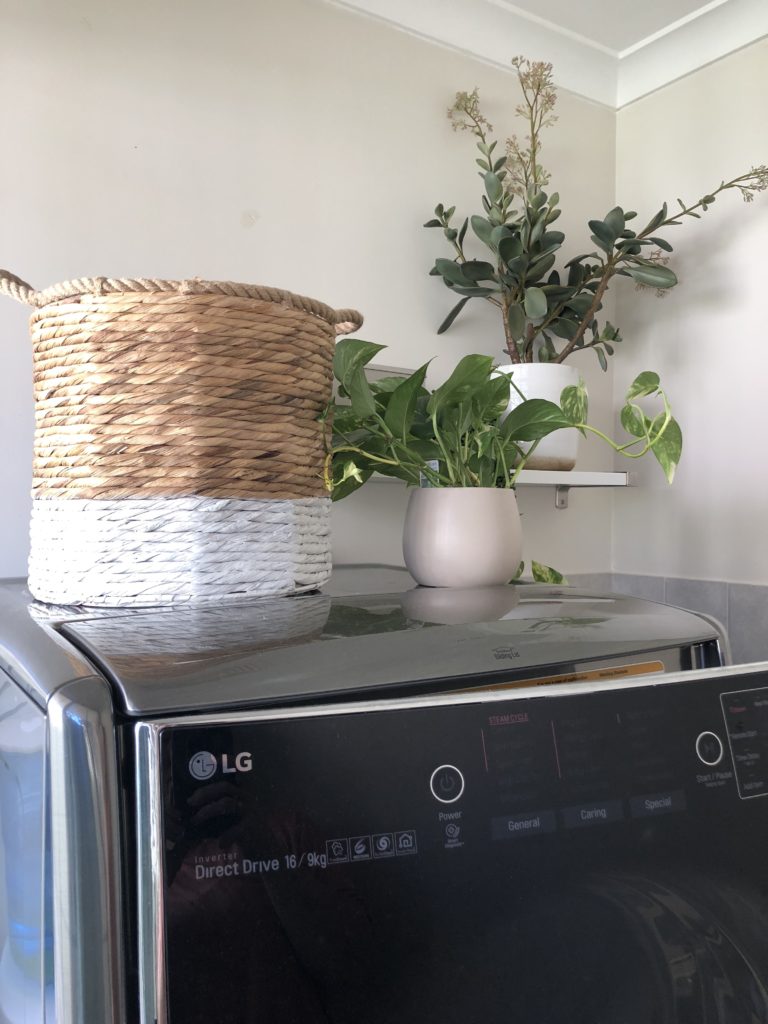 It has been a couple of months now since we had the LG Twin Wash©  in our lives and although we were not able to renovate my new homes and create that Pinterest inspired Laundry Design we had hoped for, we are washing everything from silk dresses to giant jacquard quilt covers and King Size delicate Indian woven coverlets. This is probably more important in the scheme of this conversation and review.
I remember with my old washing machine the sales rep mentioned we could wash whatever fit in the washing machine even if you had to use your foot to close the door.
Let me tell you I have never had to push the door closed with my foot on the LG, because at 16kg everything seems to fit effortlessly.
I popped in my king size quilt in the machine (as I like to give these a wash once a month) and I managed to wash it and dry it in one day. Luckily for me the drying mode is available in the same machine as this day became one of the wettest Autumn days ever!  I clearly had no room anywhere to dry a king size quilt inside, draped over chairs and drying racks.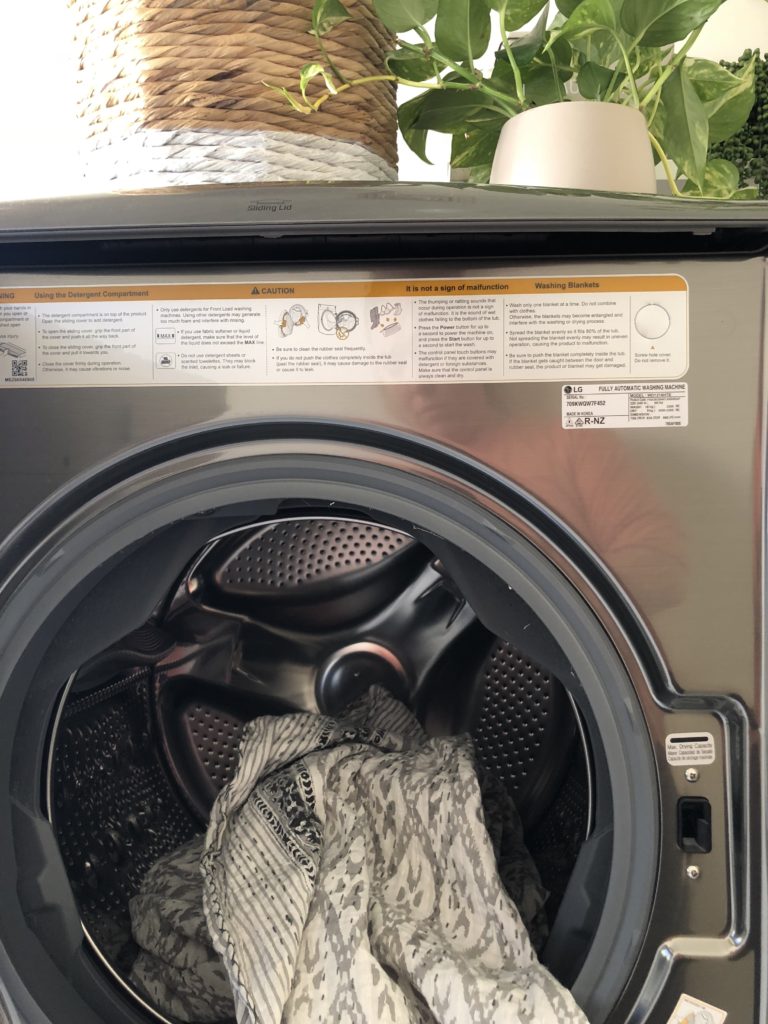 I am totally in love with the SmartThinQ   app that helps me turn on my wash cycle while I am out and for those families that are constantly washing the drawer at the bottom is a god send as you can wash your delicates or single colours seperately so you don't have to worry that those items are not in the wash when you change the settings to dry mode.
Like I mentioned in my previous post about the LG, I am no "housewife" (not that there is anything wrong with that) but I can stain my clothes while they are in the wash, so a washing machine that can tell me what to do next is the perfect appliance from my husband and children's point of view. If you are bad at looking after clothes and anything fabric this machine should be something your family invests in. Its a clothes saver and makes anybody look like they are in control of all washing related duties.
On that note, Men take notice; there is no longer any excuse for you to dump your clothes on the laundry floor and run. You can now add your load in and wash with no excuse.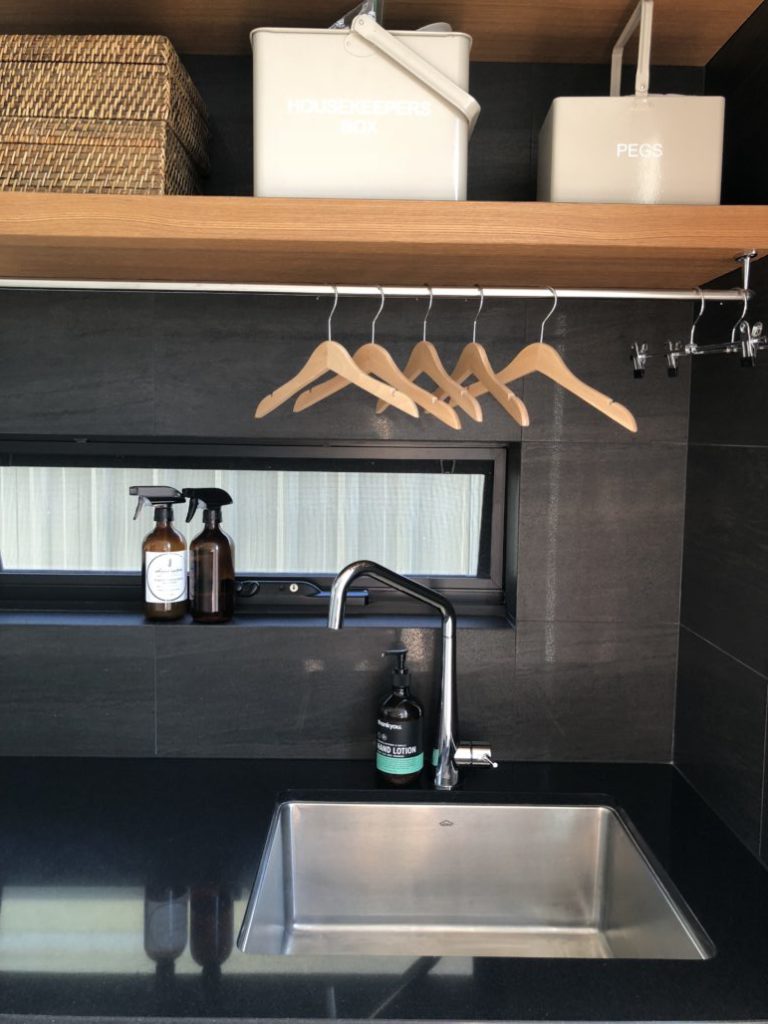 So, what is my overall verdict. I would definitely recommend this washing machine combo. I feel like I would want 2 of these machines for complete efficiency. I will be planning the next house around the machine and look forward to seeing how my new Pinterest inspired laundry will have me enjoying laundry for days.